Academic excellence
I can say this is the only place in the whole world where science, the education of the outer world, and the education of the inner world are made available to them in the complete form! I can be very proud of it. The only place where they are getting training to become Scientists and Saints, both!
"The space of Kailasa's Nithyananda Gurukul enables and encourages balasanths to effortlessly grasp any knowledge and manifest shaktis. This is because the body is trained for them to reach a higher frequency/conscious level.
The balasanths are initiated by SPH Bhagavan Sri Nithyananda Paramashivam to be able to download anything from cosmic archives of the past, present, and future to content that exists within their textbooks!"

IQ Study On blasanths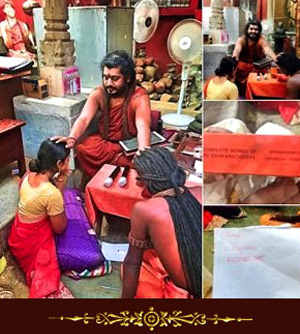 SPH Bhagavan Sri Nithyananda Paramashivam had declared, in our Gurukul, all the kids of age 10 will start writing 10th standard examination. Now it has started happening and kids are writing their exams ahead of of their age, in shorter time, having no strees, and with excellent grades.

Testimonials Ahead of Their Age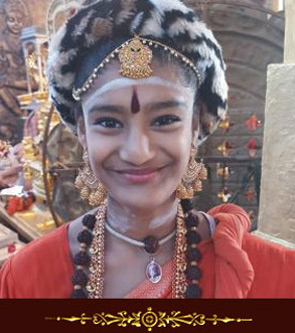 In the outer world, studies used to be like pressure for me. It used to be like I'm free from prison after school hours. Even after reaching home, homework would also be a burden. In gurukul, we enjoy studying. We sing, dance, and play games to study. Even if we have very few hours of school, I'm able to excel in my studies and do my studies in advance. Normally an 11years old Balasanth studies 6th grade but I'm able to perform in 8th grade now.
~Ma Nithya Shambhavananda